Last Friday, the radio program of the Cadena Ser Almería "Hoy por Hoy Almería" realized a special "Water Resources / Water" section from the Court of Lights of the Diputación de Almería.
LIFE ALCHEMIA participated in the program with an interview to our partners from Diputación de Almería, Francisco Javier Martínez and Isabel Rodriguez, and the mayors of Alboloduy, Sonia María Guil, and Tahal, Trinidad Jiménez, where two of the three pilot plants will be start up.
During the interview, our partners talked about the main objectives of the LIFE ALCHEMIA project and the phase in which the project is currently (the beginning of experimentation in the pilot plants of the province of Almeria), in addition to review how is the province of Almeria in terms of supply network is concerned.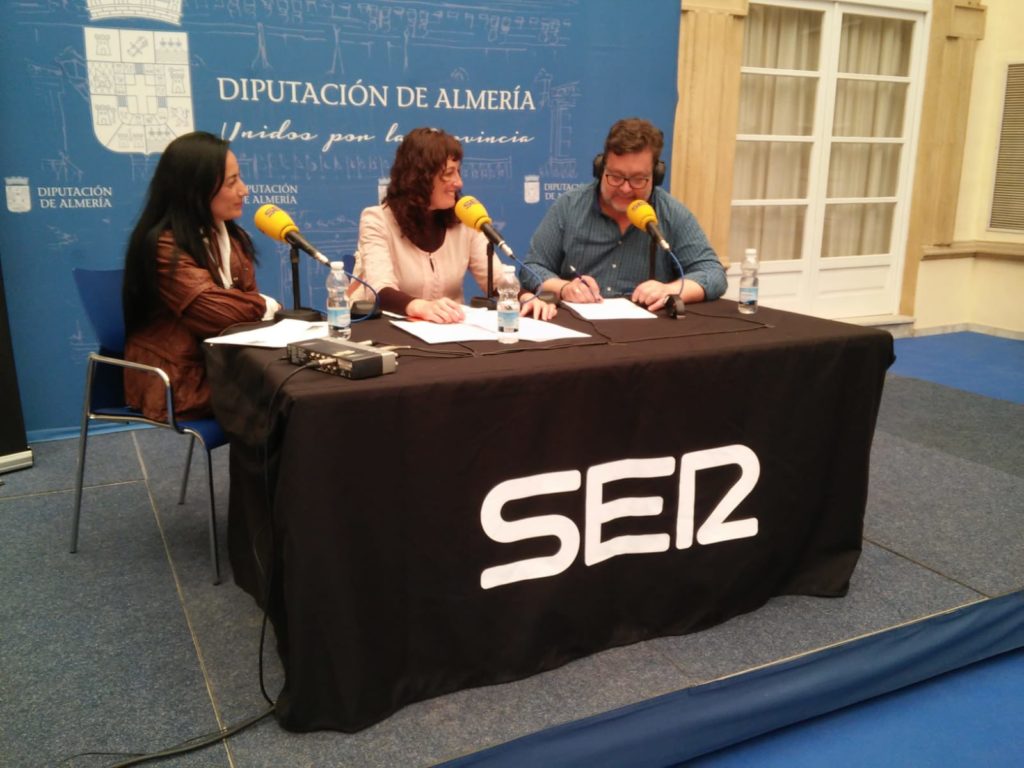 The mayors of Alboloduy and Tahal highlighted what the LIFE ALCHEMIA project will contribute in their treatment plants, from the reduction of the environmental impact to the reduction of the water cost.
You can listen the complete interview in our YouTube channel (Spanish language) by clicking here.