The 2019 European Night of Researchers' main event was celebrated in Almería on September 27th with a great exhibition of researching activities throughout the Spanish city's streets. LIFE ALCHEMIA was there but this was not its unique dissemination activity celebrated within the framework of this event. Alchemia researchers travelled to different locations of the province during the whole week to show the Almeria youngsters what is LIFE ALCHEMIA and the work that it is devoting to its province.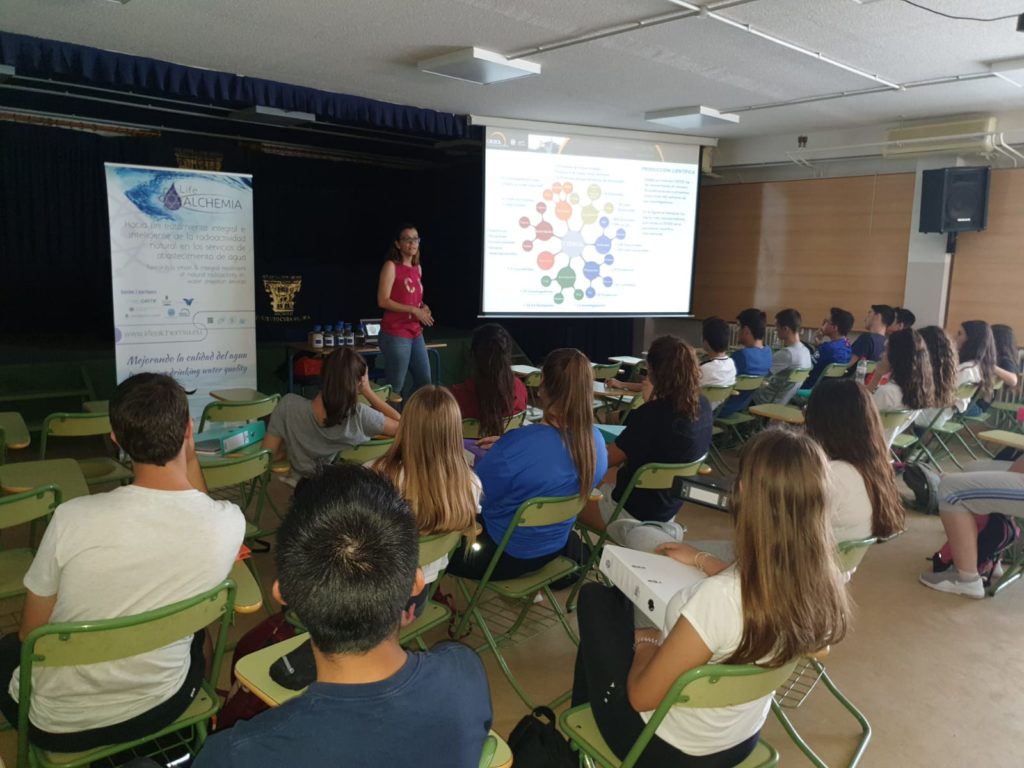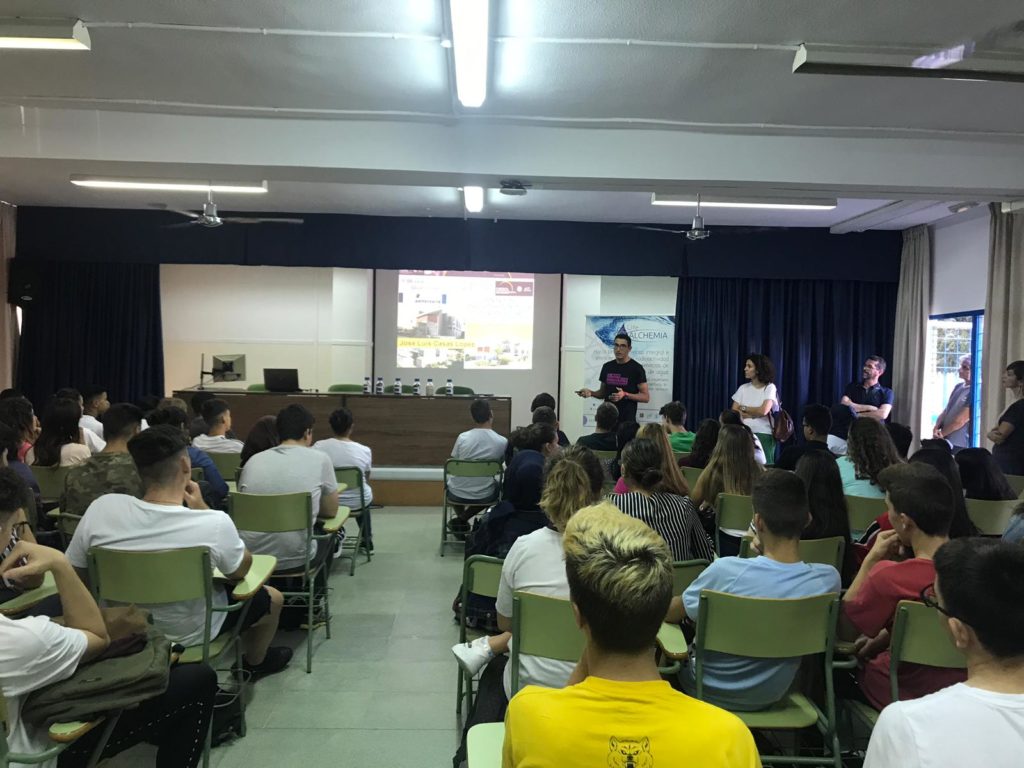 On Tuesday 24th Guadalupe Pinna from CIESOL travelled to Cura Varela college in Huercal-Overal, and the next day Jose Luis Casas from CIESOL talked to the pupils of Albaida college in Almeria city.
Finally, on Thursday 26th Isabel Rodriguez from DIPALME went to El Ejido, where the Project was already introduced last year at Santo Domingo college, but this year the talk was given at Liceo Mediterraneo college. These talks fit the main event's aims to disseminate science within the citizenship, and Alchemia researchers were especially proud because these talks allowed them to introduce the problem of radioactivity in drinking water to the young people of the province.