Today, October 25, 2017, at the facilities of Diputación de Almería, LIFE ALCHEMIA kick-off meeting project was held, financed by the European Commission through the LIFE Program, in which all members have attended. During the meeting all the technical and financial aspects of the project have been reviewed.
The consortium of the project is formed by the CARTIF Technology Center (as project coordinator), Diputación de Almería and Universidad de Almería (partners from Spain), and the University of Tallin, University of Tartu and Viimsi Vesi (partners from Estonia).
LIFE ALCHEMIA addresses one of the current challenges, such as the presence of natural radioactivity in water for human consumption. Currently, reverse osmosis is the most used treatment to remove natural radioactivity, however, the carbon footprint of this process is very high and generates large volumes of water rejection with radioactivity that also needs additional treatment. Therefore, LIFE ALCHEMIA offers a great advance for this problem through the remove of radioactivity based on filter beds.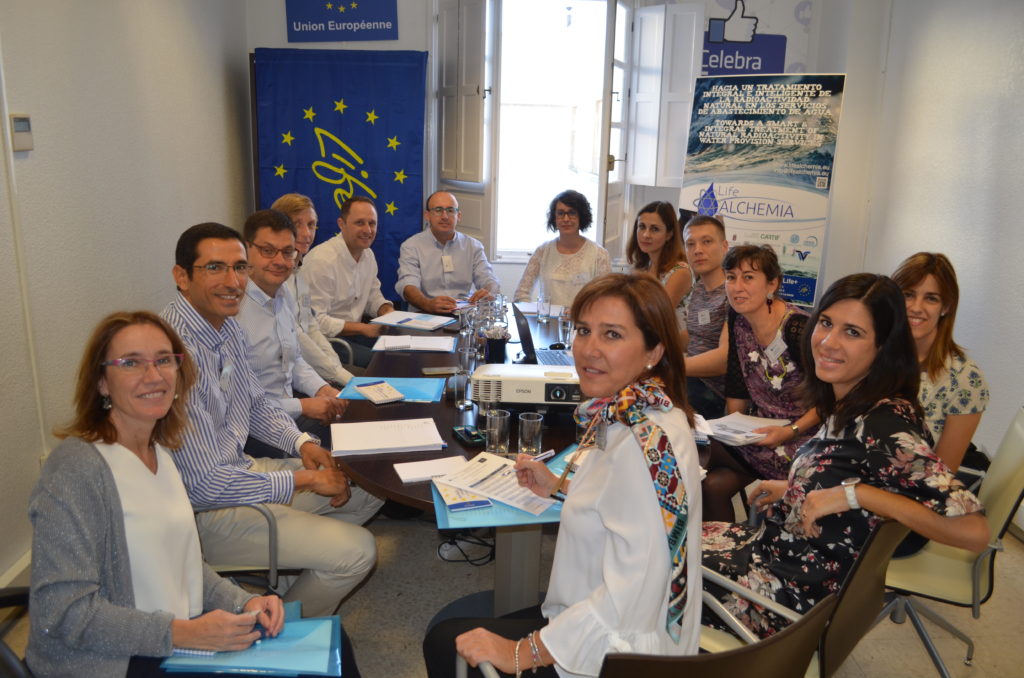 For this, 3 pilot plants will be implemented in Spain and 1 pilot plant in Estonia that will be operated with different strategies to prevent the generation of NORM waste.
In addition, it is intended to replicate the solutions demonstrated within the project in other 5 European countries.
The duration of this project is 3 years and 3 months, starting on 01/10/2017 and ending on 12/31/2020.
On the YouTube Channel of the project, an expanded new of the kick-off meeting of the project can be seen.
In addition, also on the YouTube Channel there is an interview conducted by Almería Radio to Javier Martínez of the Diputación de Almería in which he talks about the LIFE ALCHEMIA project, its objectives and expected results.