LIFE ALCHEMIA has participated in the Young Water Professionals 2019 Congress held last week (12-15 November) in Madrid (Spain).
This event was organized by AEAS (Spanish Association of Water Supply and Sanitation), IWA (International Water Association) and the School of Industrial Engineers of the Polytechnic University of Madrid together with the main companies in the water sector in Spain such as, Canal de Isabel II, ACCIONA, Aqualia and SUEZ.
This year, the main topic of the Congress was "Facing the emerging water challenges". During the Congress it was possible to exchange experiences, research and knowledge among young professionals in the water sector.
Our partner from Diputación de Almería, Isabel Rodriguez, participated in the posters session, specifically in stand 2 dedicated to the "water cycle and water 4.0" (download Program in Spanish language at: http://www.ywp-spain.es/wp-content/uploads/2019/04/Programa-Congreso-YWP.pdf). In this session, our partner had the opportunity to present the progress made in the LIFE ALCHEMIA project, through a brief presentation addressed to the attendees present.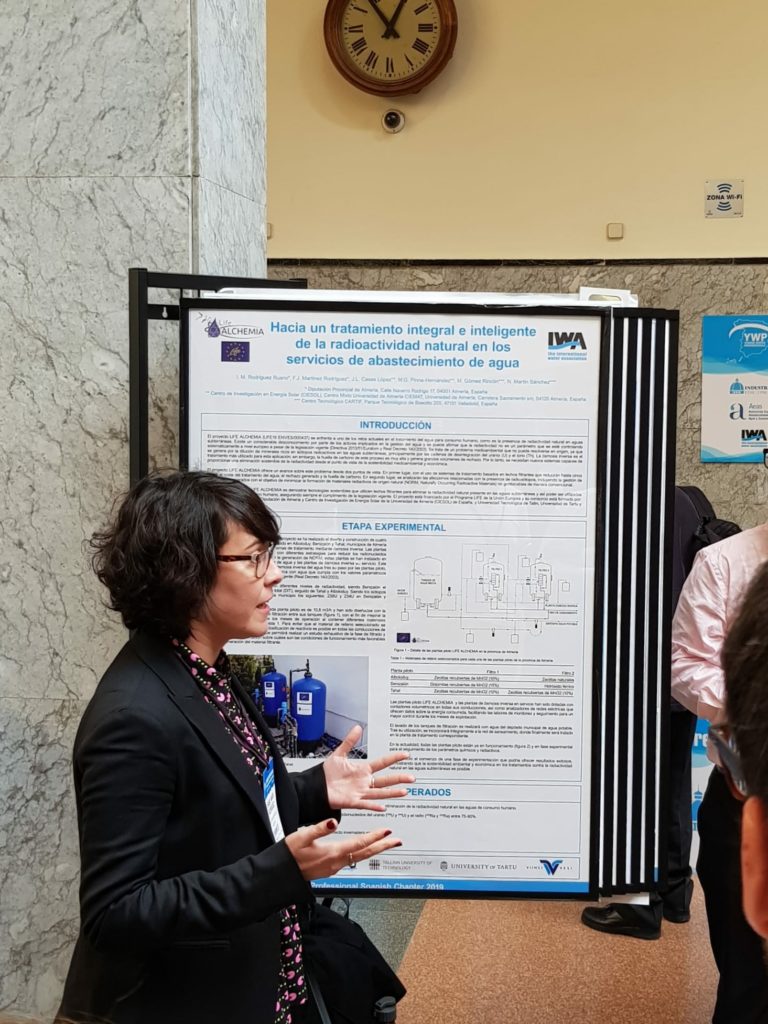 You can download the poster presented in the "documents / public" section. Spanish language.
More information about the Congress in: