LIFE ALCHEMIA attended the 8th meeting of the Nordic/Baltic Network for Water and Health held in Riga (Latvia) on 12-13th December 2019.
One of the objective of the network is to contribute to an effective implementation of the relevant EU legislation, e.g. Drinking Water Directive, the Bathing Water Directive and the Water Framework Directive and international agreements such as the Protocol for Water and Health.
Our partner from University of Tartu, Maria Leier, participated in the meeting, presenting the situation in Estonia concerning radionuclides in drinking water and possible solutions including the objectives of LIFE Alchemia project, with a presentation title: "Drinking water as a source of radiation and waste containing naturally occurring radioactive material – Estonia's experience in managing the problem", in the session 1 "New Drinking Water Directive and Protocol on Water and Health: synergy of join implementation"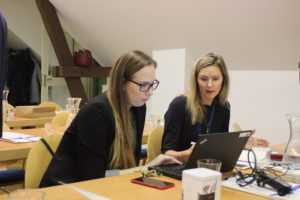 Photos of the event in the gallery of events in this website.