One more year LIFE ALCHEMIA participated in the European Night of Researchs 2020, which was held on November 27th. On this occasion and due to the current Covid-19 pandemic situation, the event was virtual, thus bringing Science closer to all citizens with workshops, exhibitions, scientific talks, among others.
Despite this, the event has been a success with a high participation of the scientific community of the University of Almería and almost a hundred activities, through short video recordings, among others.
Our partners from CIESOL-UAL and DIPALME participated in this virtual event through a video in which the project and the tasks carried out during the operation of the pilot plants were described.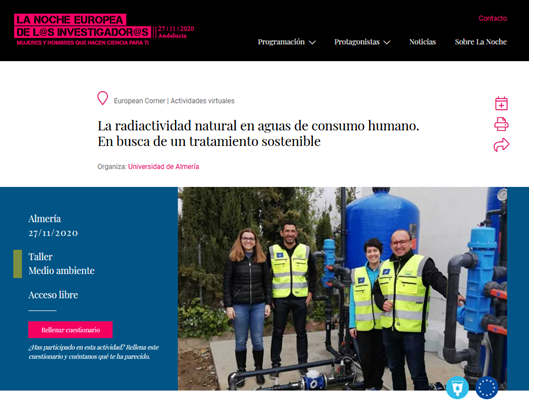 The video can be seen in the multimedia section.